Minimum 17 years of age

Posses a high school diploma, GED, high school equivalency, or have demonstrated an ability to benefit from the offered course of education (ATB) by taking and passing the required test.

Visited & toured the prospective campus of interest prior to enrolling

To begin we answer all your questions, address logistical concerns you may have

Once satisfied and ready, we set up a time to call you and ensure you do not have any more questions, further go over the program content to ensure its the right fit for your career objectives.

When ready we complete the enrollment agreement (this can happen during the phone call if all your questions are answered) and then email it to you for your review.

Once satisfied, you would print, sign, scan and email back with your course fees

Once we receive the signed agreement and payment has been processed, we will return the fully executed agreement, payment receipts

The school cost of attendance has to be paid in full

The application process can takes as long as several weeks to complete so plan accordingly.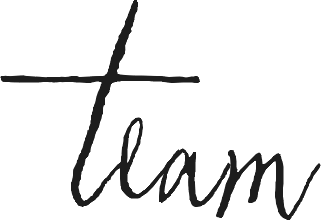 360.698.1969




423 PACIFIC AVE. STE 102




BREMERTON, WA 98337


@RO

SSMICHAELSSALON




WEDNSDAY - SATURDAY




BOOK ONLINE HERE
| DSC_0333 | 78527359-21C3-4977-AB45-AB3E5D2018A3 | fullsizeoutput_3aac | 52A073FE-61F6-45A4-8F19-311A213EC11C | 6F7992EC-45C3-4025-83AB-8BE06B1807FF | 358C2275-D0CB-442D-97F1-4D153658D1AC | fullsizeoutput_352b | 334103B9-84B7-4D7D-A223-AC1DFA5103BF | 7BCA6A37-51FF-4AF7-9670-24E00CEE5C35 |
| --- | --- | --- | --- | --- | --- | --- | --- | --- |
| 1D35C59E-0EEC-4F81-AFCD-44D0DCC96EC1 | IMG_6412 | IMG_2429 | IMG_3163 | fullsizeoutput_2bad | fullsizeoutput_10 | fullsizeoutput_2c87 | F3FE78F1-F113-471D-81BA-BA71D78DCB01 | fullsizeoutput_2d41 |
| 871B4B14-DA56-4C84-849E-82C62DF7F2B0 | F4492020-DADF-4EB4-8C20-00A95757DDC0 | fullsizeoutput_2e6b | Tropic Beauty🐬🍑🐬 When Ocean Kisses The Sky | Baby Blonde ⚪️ The Color You Were Always Meant To Be | Glacier Platinum ❄️🗻❄️ Ultra Cool Blondes Now Treding! By Michael & Melody Using _pravana Vivids Tr | French Lavender Lob 💜 When Your Cut & Color Is Inspired By Everything Parisian | Pink Peony 🌸 So Soft & Delicate. Inspired By My Favorite Flower | Tropic Waves 🌊🌸🌊 We're In Orlando Inspired By It's Natural Beauty |
| White Lob 🕊 Achieving A True Platinum With No Yellow, Silver, Beige Or Lavender Tones Is Always A C | 🌊The Shape Of Water🌊 Almost An Eerie Glow. We Wanted To Create Romance & Mystery. Inspired By This | 🧚🏻‍♂️GLOW🧚🏻‍♂️ Illuminated Hair By Melody & Michael Using _pravana Vivids And Treated With _olap | Peachy Pop! 🍑 With a Silver Overlay💨 One Of Our All Time Favorite Color Combos | ⚪️Hollywood Opal⚪️ So What Do You All Prefer_ Soft Pastels Or Intense Vivid Colors_ Let Us Know In T | Smokey Silver, Vivids Silver, Smokey Silver, Moody Blue, Luscious L | Silver Lob 🗡🗡🗡 Who would love to rock this look_ By Michael & Melody Using _pravana And treated w | ⚪️Pink Opal⚪️ So Soft & Delicate. By Michael & Melody | Blue. Results.. |